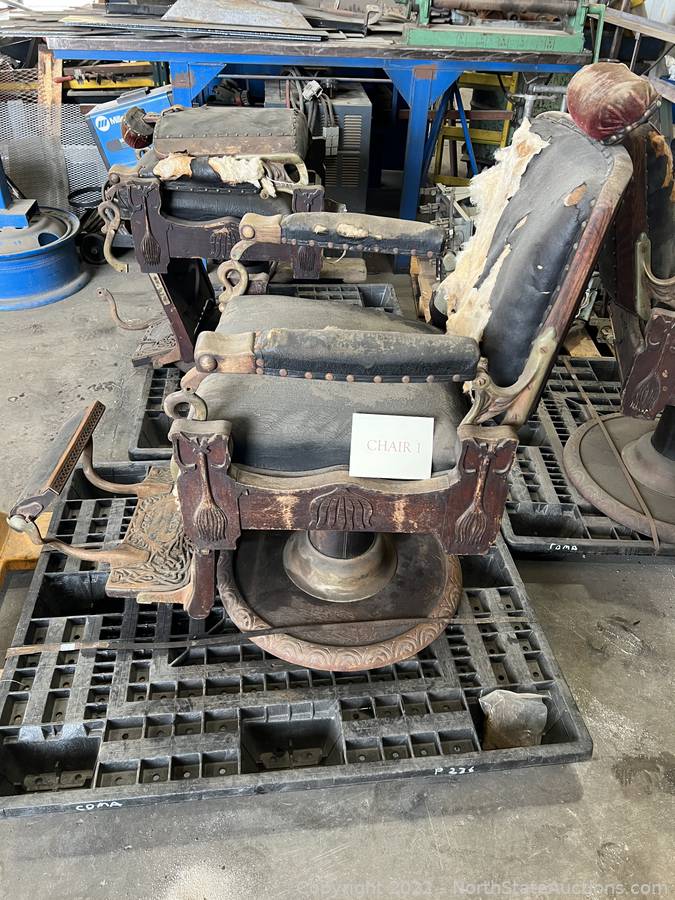 Item #C0634:
3 Each, Matching, Koken Congress Antique Barber Chair, Hydraulic Base, All Original, Complete.

Up for immediate sale are 3 each antique Koken Congress hydraulic barber chairs.  
These are in need of full restoration but when finished they are sure to be an absolute show stopper.  
Sold as a GROUP only.  These are hard to find and I would consider it impossible to find a ste of three matching chairs at on e time.  
These amazing pieces of history camd from the Precidio in San Francisco.  Past that their history gets murky.  I immagine that they were in a post barber shop, possibly used by famous Generals on their way to the Pacific Theater but who knows?
---