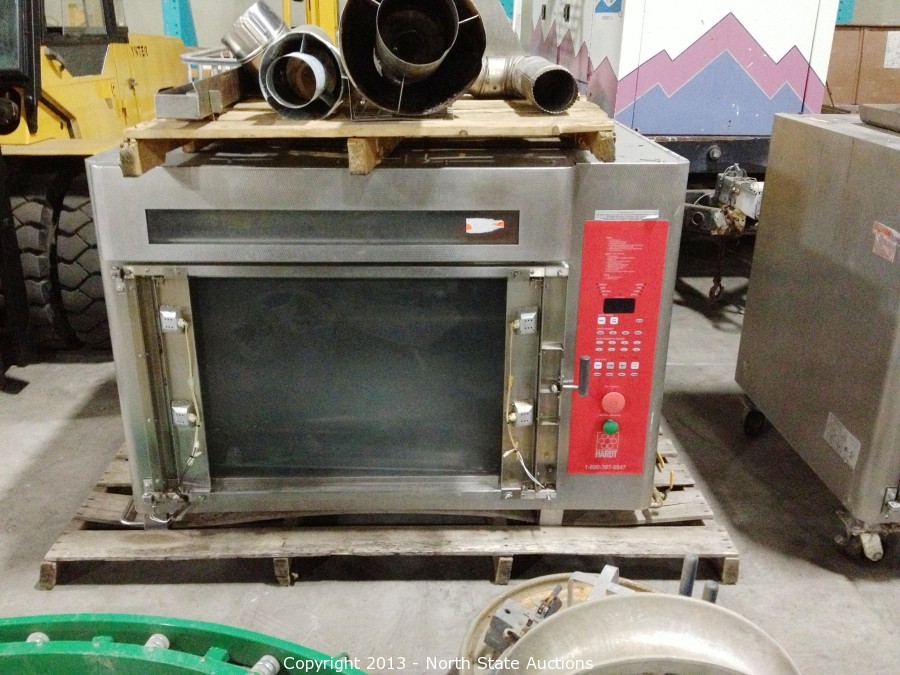 Item #C005EQ:
Hardt Inferno 3000 Stackable Double Rotisserie Oven

Hardt Inferno 3000 Stackable Double Rotisserie Oven
This Hardt Inferno 3000 Double Rotisserie Oven was known to be working when pulled from the store. This Inferno 3000 is the world's first rotisserie with a self-cleaning feature. The Inferno 3000 offers tremendous savings in terms of labor and maintenance costs over the life of the equipment. The AutoClean system uses degreaser and water to automatically clean the interior of the cooking cavity with a push of a button. Dual-live flame offers a tremendous view for your customers. The unit comes with all its attachments. Please refer to the photos for the items that will come with the unit. Please call for further details.
Features:
The Inferno 3000 has a Dual-Rotation Skewer System where both the skewers and the drive rotate simultaneously.
A water pan, built into the bottom of the rotisserie, serves a dual function that acts as a humidifier and as a grease catch
Each weighs 1,350 lbs, and will require 5' x 6' x 4' of space for shipping.
---