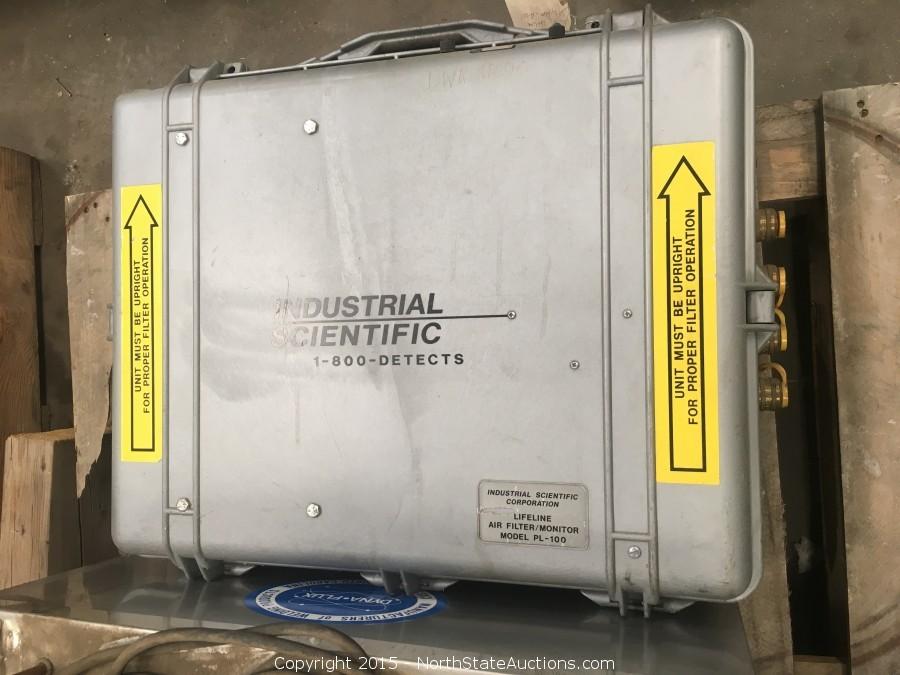 Item #C0527:
Industrial Scientific Lifeline Air Filter/ Monitor PL-100

Industrial Scientific Lifeline air filter/monitor PL-100
For sale is an Industrial Scientific Air Filter/Monitor, model number PL-100, used but in good working condition.  This device has an input valve for air that needs to be filtered and four output valves for clean air, allowing its use by up to four people.  It filters the air as well as provides a digital readout of the carbon monoxide concentration in the air, in parts per million.   This product weighs around 40 pounds and measures 8" x 18" x 22".  Thanks for checking out the ad, please feel free to leave a comment or send a message if you have any further questions regarding this listing.  
---