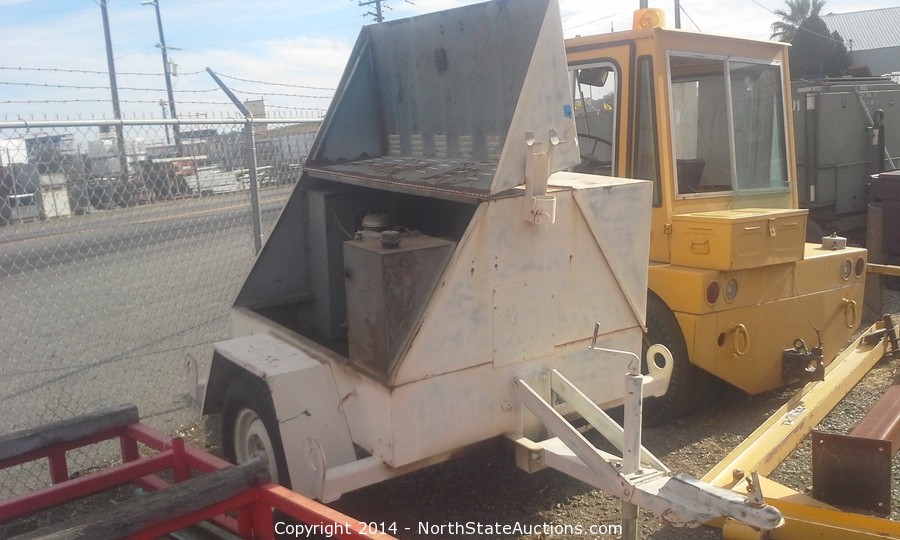 Item #0029:
Onan 6kw Diesel Generator

Onan 6kw Diesel Generator
Onan generators are the Cadillac of generators! A division of Cummins, this one is 1800 rpm and just purrs. The lower RPM range on this model ensures a very long lasting power unit because of better fuel efficiency, and if that wasn't enough, it is far more quiet than others of it's class!

Specifics of this model:
Standby KW: 6
KVA: 5
RPM: 1800
AMPS: 17.3
VOLTS: 120/208
HOURS: 8826

Surplus City
(530) 534-9956
8:00am - 5:00pm
Monday - Saturday
4514 Pacific Heights Rd.
Thank You for your business!
Disclosure Requirements
California sellers of vehicles subject to the regulations must notify the buyer that the vehicle may be subject to retrofit or accelerated replacement requirements and to print the disclosure on the bill of sale, sales contract addendum, or invoice. In addition, the seller must keep records of the disclosure notice for three years for each buyer. Sellers should provide the disclosure prior to the sale so that the buyer can be aware of the regulation when making a purchase decision.
The requirements are specified in title 13, California Code of Regulations, section 2025 which directs the seller to make the following text available to the buyer:
"An on-road heavy-duty diesel or alternative-diesel vehicle operated in California may be subject to the California Air Resources Board Regulation to Reduce Particulate Matter and Criteria Pollutant Emissions from In-Use Heavy-Duty Diesel Vehicles. It, therefore, could be subject to exhaust retrofit or accelerated turnover requirements to reduce emissions of air pollutants." For more information, please visit the California Air Resources Board website at http://www.arb.ca.gov/dieseltruck.
---