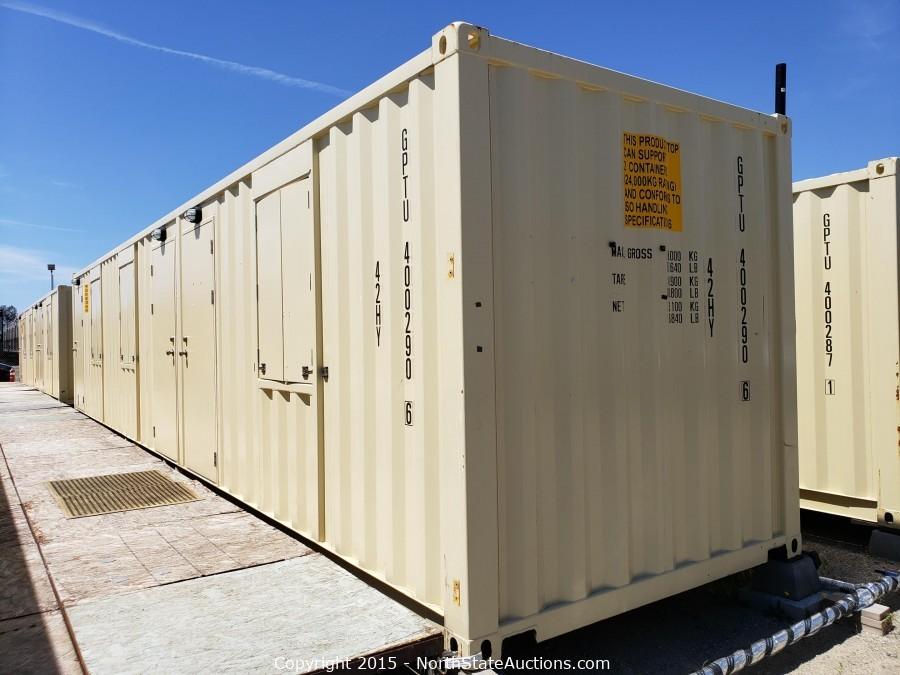 Item #C0575:
Pre Manufactured Container House with Engineering Plans

Fully sustainable 40 ft living quarters. We have six/6 of these units available 3 of witch are captains quarters style and the other 3 were designed for a 6 man crew 
The prefabricated captains quarters comes with one bedroom 7ft x 12ft, one bath 4ft x 7ft, stand up shower, and a living room with kitchen roughly 7ft x 19ft
Plenty of room for a stove to be added in the kitchen.
the captain's quarters has a 19 gal water heater located in the back of the unit. which supplied the captions unit and the six man crews unit. 
Electrical conduit throughout the entire unit
The electrical conduit is compact, and nicely secure to walls. Not bulky in any way, which is great for adding furniture and other household items.
the six man units are 3 bed 10f tx 7ft with 2 bathrooms 4ft x 7ft 
These units are ideal for job site offices, great for doomsday prepping, or maybe you just have property and don't want a trailer or a R.V. just want to move in quick with ease while you're waiting to build a home.
One of the best features is, if these were going to be used as a home with a few of these containers the floor plan is already dun stack them up set them side by side or whatever you can dream up.
People all over the world are making their homes out of these containers because it's easy to do, affordable highly modifiable, and nearly indestructible,
Very well insulated heavy steel window fixtures on the exterior, for extra security in addition to a single steel door. These things are built tough and sturdy perfect for living in an area with
seismic activity.
The earth could shake, rattle and roll but you home /office will stand up to it.
---