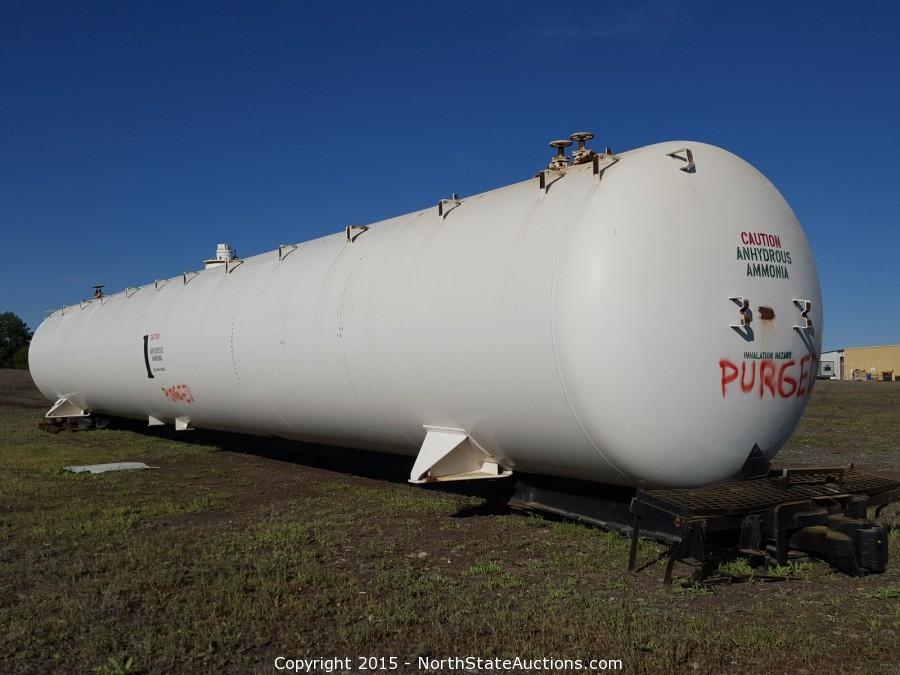 Item #0011:
Pressurized Ammonia/Propane Rail Car Storage Tank

78' x 12' Pressurized rail car storage vessel.  Built in 1962 to rail car standards, this pressurized tank is designed to hold a working pressure of 115 psi.  It was last inspected in 2012 and found to be in generally the same condition as manufactured.  
This tank could also be used to store propane gas.  
See documents tab above for current inspection document, and other relevant documents about this fabulous tank.  
This tank is approximately 65000 gallons (by the math).  
---