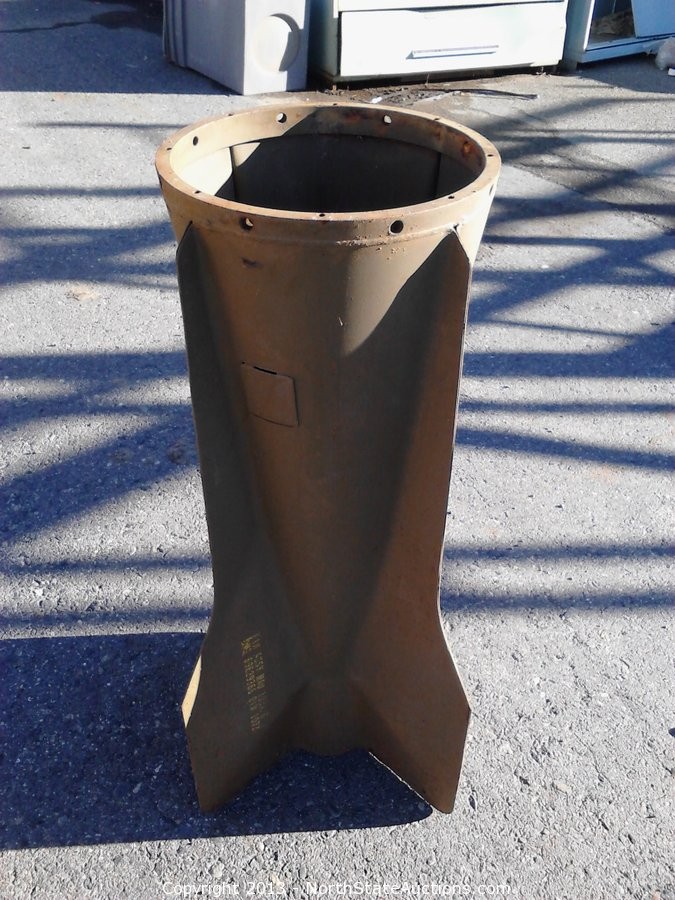 Item #00BC:
Rare Authentic Vietnam Era Bombshell Casing

Rare Authentic Vietnam Era Conical Fin Assembly for MAU-103 bomb. A variation of the M117 bomb first used in the Korean War, the MAU-103 was developed with a low-drag tail, and was used extensively in the later stages of the Vietnam War. Rarely found for sale, if found at all. Please review the photos for details - condition, sizes, numbers and style. There is a limited supply available! Please send us an email or give us a call for more information or if you would like to take a look at them!
Each unit is approximately 43 pounds each.
---