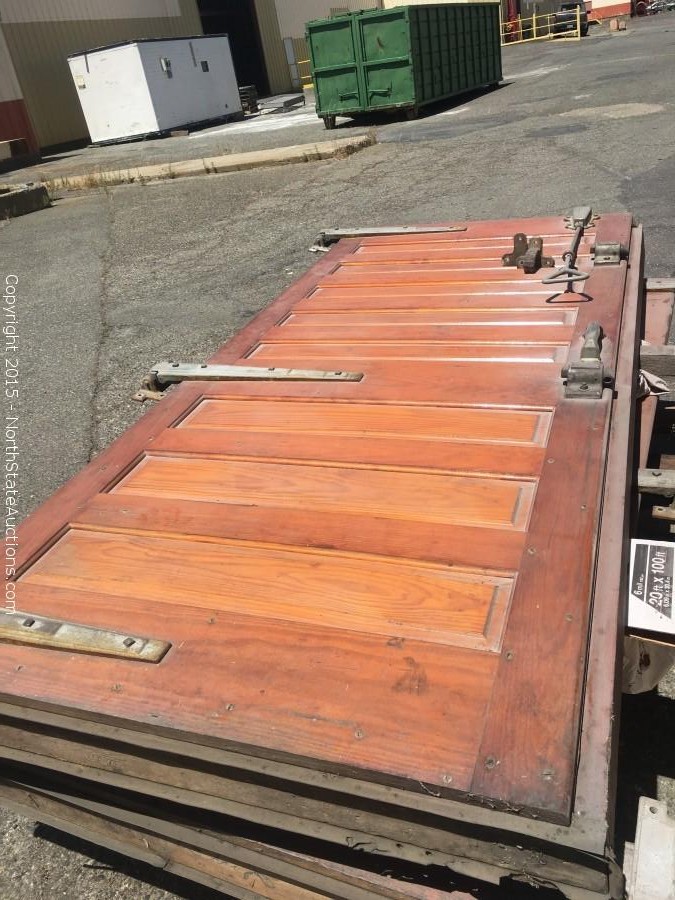 Item #C0526:
Vintage Architectural Find Doors

What a spectacular find,  We have four sets of doors, eight doors in total from an old refrigerated warehouse.  These doors are beautifully constructed and varnished and now have a delightful patina.  They appear to be constructed from Pine or Douglas Fir and are in good condition.  They are extra thick for insulation, and would make for an amazing presentation in your decoration. 
These doors have the original hardware including heavy hinges, but would also make into incredible sliding doors with a barn door style track system. 
Take a look at the craftsmanship of these one of a kind additions to your decorating project.  
Price is per door, sets of doors will get a discount as will as anyone interested in buying all of the doors.  
Cooler Doors, Steampunk, cold storage doors, Reclaimed Wood, Barn door, Slider, sliding, Custom doors. Carriage doors, Dutch doors, Architectural Salvage, Shabby Cottage, Antique Industrial, 
---