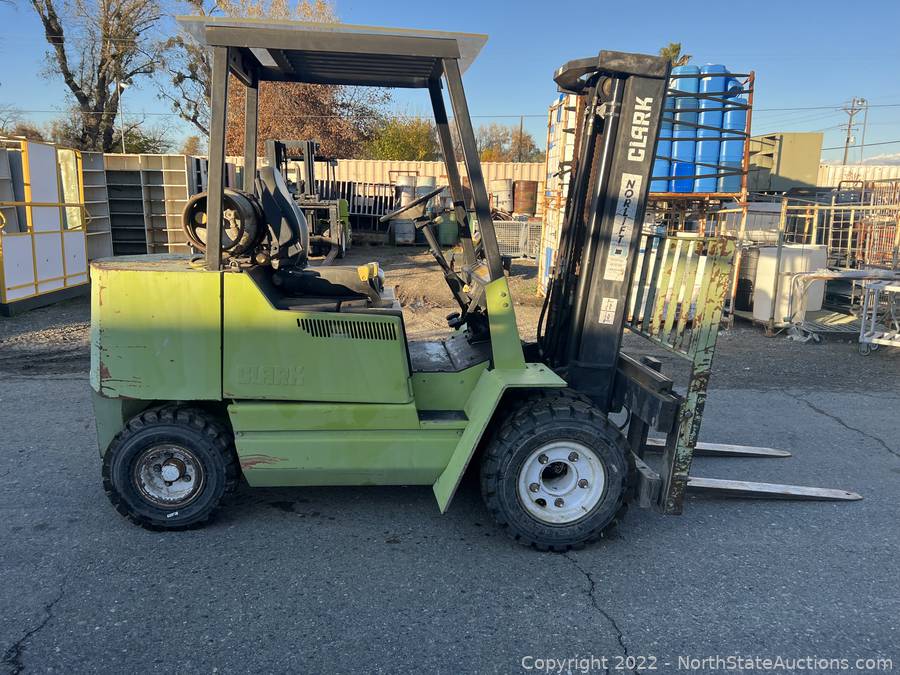 Item #C0640:
Dual tire Clark GPS30MC 5000lb, Pneumatic Tire, Propane Forklift

Up for sale is a great condition Clark GPS30MC Forklift
This lift turck has dual front pneumatic tires that are in fantastic condition.  
Propane powered, 
4775 LB rated capacity.  
Side Shift
This forklift has been our yard lift for quite some time.  It is well maintained and has no leaks and does not smoke.  We got a newer lift and are considering selling this older one.  (My staff is not happy that I am contemplating this sale, they love this lift)
The dual tires allow it to go off into some pretty rough terrain, however is is not quite a "true" rough terrain Fork lift.  
---