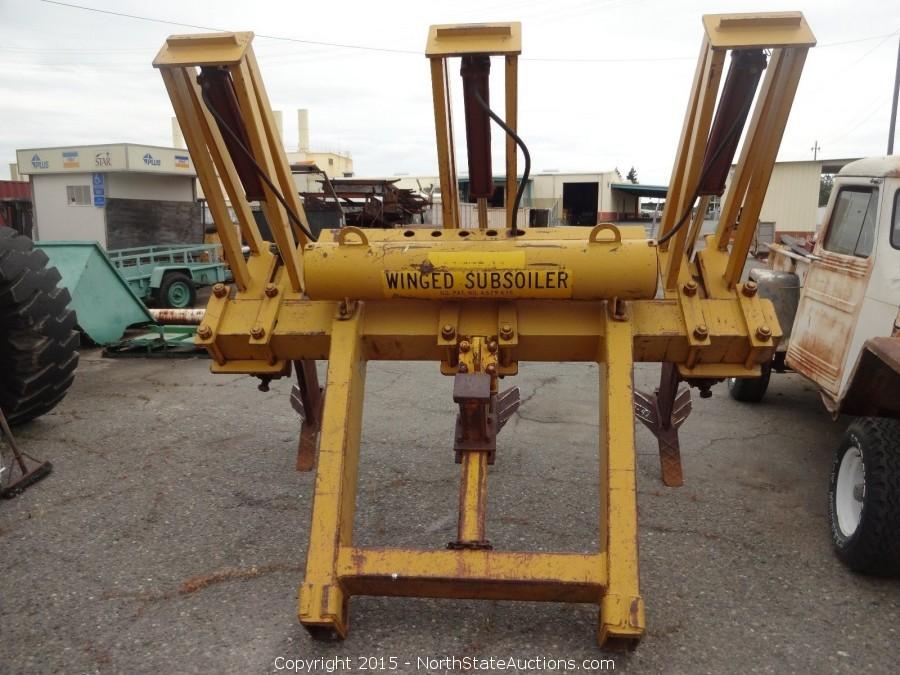 Item #0044:
Tilth Winged Subsoiler

 Tilth Winged Subsoiler
 The self-drafting Winged Subsoiler from Tilth, Inc. is said to loosen compacted skid trails and landings, break hardpansand
 improve drainage, improve soil tilth, cut planting costs, operate in heavy debris, and improve tree survival and tree growth. Quickly
 mounted on any suitable tractor, this unit is designed to be pulled through compacted soils, producing shearing, lifting action for
 thorough fracturing. Less horse-power is required than with standard ripper tines, according to the manufacturer. The variable-
shank tripping capability allows tilling close to stumps. If a large root is hooked, the shank trips and resets automatically without
 operator assistance. The wings on the subsoiler provide a broad fracturing pattern and permit a wide shank spacing, which
 minimizes problems with debris. Variable wing patterns are available for differing soil types and conditions. The shank spacing is
 adjustable to provide flexibility of treating a wide variety of sites and soil conditions. This unit can be adapted to most prime movers.
---